Like its older sibling, Arapahoe Acres, the Arapaho Hills neighborhood in Littleton, CO is a mid-century modern time capsule.  Unlike other Littleton homes, these edgy masterpieces are a departure from the bungalows so often found in the Denver real estate market.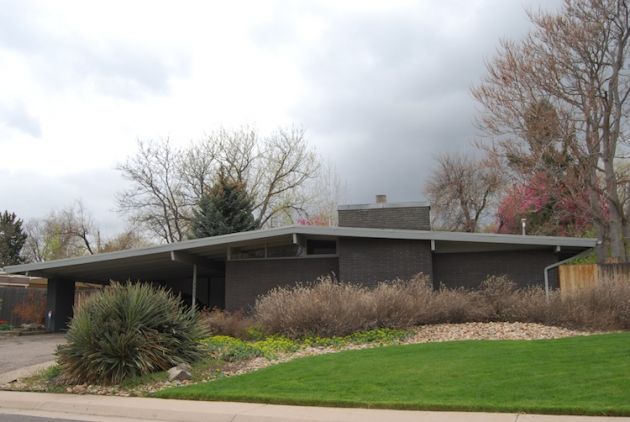 A mid-century modern home in Arapaho Hills, Littleton, CO.
Famed Denver architect, Edward Hawkins, purchased the land to the north of Bowles Avenue in 1955 as the construction in Arapaho Acres was coming to a close.  Hawkins and his long-time contractor, Clyde Mannon, formed a partnership and began building modern homes on the east facing hillside.  After completing the initial four homes, Hawkins stepped back leaving Mannon to complete the project.
After hiring architect Bruce Sutherland, a student of Frank Lloyd Wright, and site manager Jerry Dion, a 10th Mountain Division veteran, the new residences went up quickly.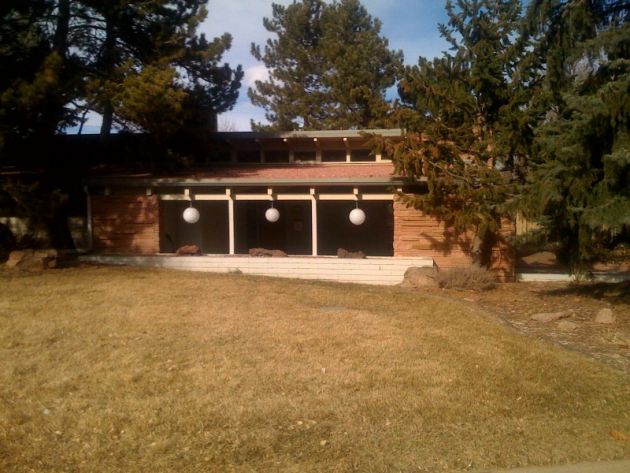 The high windows, or clerestory windows, in an Arapaho Hills home.
Each of the 72 homes in the subdivision were carefully placed on the well-sized lots.  Allowing for excellent easterly views, the homes mirror their Arapahoe Acres cousins with their radical lines, flat roofs, numerous windows and efficient layouts.  The diversity of building materials is impressive, as are the drought tolerant landscapes and large patio spaces.
In 2002, the Arapaho Hills subdivision was placed on the List of Merit by the Historical Preservation Board of Littleton, CO.  The list highlights properties that have architectural significance to the community, thought they are not registered landmarks.  Due to the small community's cohesiveness and distinctive architecture, the are among the 137 properties under the City of Littleton's protection.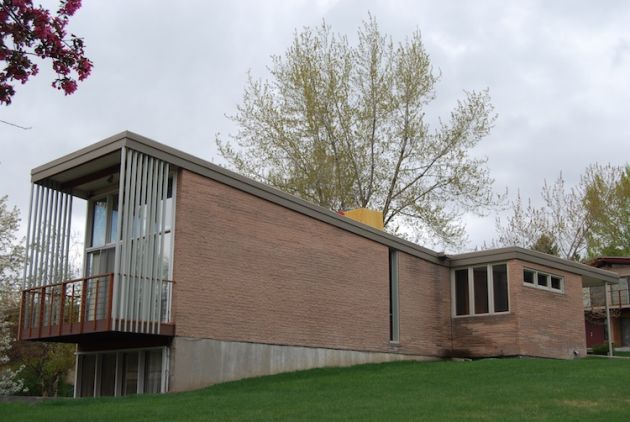 One of the signature homes in Littleton's Arapaho Hills neighborhood.
The Arapaho Hills neighborhood is bordered by West Berry Avenue to the south, South Lowell Boulevard to the east, West Latonka Road to the north, and South Manitou Road to the west.